Another batch of sprites done!
My jumping sprite is in place, along with rounded corners on the terrain. I also set it up such that it chooses the block type dynamically, and I don't have to fuss around with like six different dirt entities.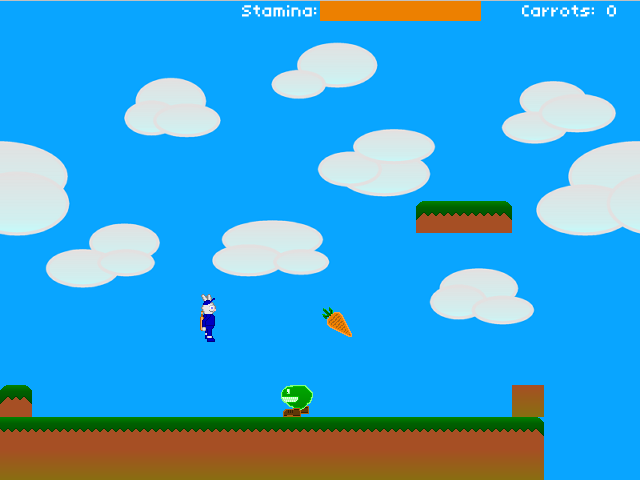 And here's the falling sprite. Took a bit of work, but I even solved how to get it to reset to the standing sprite when the player lands. I'm pretty pleased with how much I've learned on this project; looking forward to applying it again to future projects.